Do you work in the chemical industry? Or maybe you're a Plant Manager looking for effective chemical pumping solutions?
If you're responsible for pumping hazardous, flammable or dangerous liquids, you understand the importance of effective solutions. Not only do these pumps need to be capable of pumping harsh media, they need to guarantee leak-free operation. They also need to be reliable, to ensure production output is met, and downtime reduced.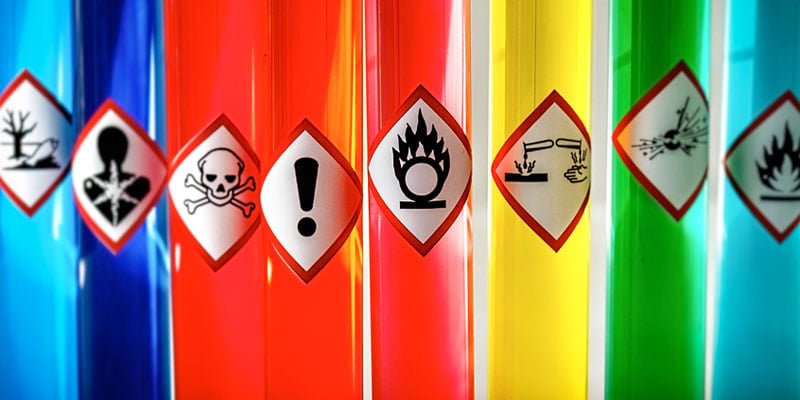 Depending on your application and the type of chemical media being pumped, the following pumps are cost-effective solutions:
Magnetic drive centrifugal pump
Magnetic Drive Pumps are commonly used in the chemical industry due to their simple design and leak-free options. Not only are they a reliable solution, but they ensure the integrity of your site and safety of your employees.
The non-metallic and seal-less design means leak-free operation is a guarantee. They are highly efficient and generally less expensive than alternative types of pumps.
Positive displacement pumps: when the hose is the life
If you are dosing chemicals, or require a consistent and reliable dose, consider a positive displacement pump - particularly a hose pump. The high suction capability and suitability for high density fluids, as well as abrasive, highly viscosity and corrosive fluids, makes a peristaltic hose pump a safe and reliable choice for the chemical industry.
As the hose is the life of the pump, Verderflex Peristaltic Hose Pumps are a low-maintenance option. The nature of the hoses ensures the fluid remains within the hose - and does not encounter other pump components.
The range of peristaltic hose pumps are constructed to suit almost any application.
Diaphragm pumps
These pumps are a type of positive displacement pump, and transfer liquids via two reciprocating diaphragms. These Verderair Air Operated Diaphragm Pumps (AOD), offer a leak-free operation as they do not have plungers or piston rods which pass through the pressure boundary. A leakage can only occur if the diaphragm, also referred to as the membrane, breaks.
AOD pumps also offer variable flow and discharge pressures and dry running capabilities, without damage.
Drum pumps
These lightweight pumps, also referred to as barrel and container pumps, can transfer a wide variety of liquids, including highly dangerous or flammable medias, regardless of the liquid's viscosity or corrosiveness. Techniflo Drum Pumps are available in electric, pneumatic or hand-operated models.
What makes these pumps cost-effective?
When determining the cost-effectiveness of pumps, it's important to consider the life cycle costs incurred. In a previous blog, Global Pumps discussed the value of determining the life cycle costs, and how it can shape the initial purchase decision.
The initial purchase price makes up 10% of the pump's life cycle cost, whereas maintenance and energy usage equate to close to 50%. Therefore, when considering the harsh nature of chemicals, it's crucial to consider if the pump is fit-for-purpose. The pump needs to be able to withstand the nature of the media being pumped - otherwise maintenance and energy consumption will cost.
Therefore, spending more initially for a suitable pump for your application, will reduce the life cycle costs.
Global Pumps work with businesses within the chemical manufacturing industry, for a multitude of applications. Whether you're looking for a pump suitable for transfer from 200 L drums, or dosing highly concentrated chemicals, Global Pumps' wide range of products are suitable. Don't leave it to chance. Don't let your maintenance and repair costs surge. Speak to Global Pumps today!