Ethanol is a colourless, flammable fluid commonly used as a fuel, solvent in cosmetics, flavourings or medicines and anti-septic treatments and household products.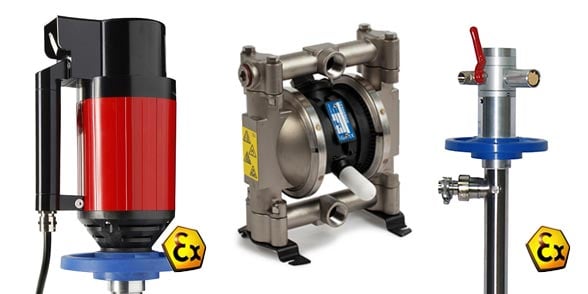 Above: Solutions for pumping ethanol
As Australia deals with the COVID-19 pandemic, ethanol is a highly sought-after commodity, as it's commonly found in hand sanitiser.

What do I need to consider if I'm pumping ethanol?
If you are pumping ethanol, it's crucial that your process is suitable for the fluid's volatile and toxic composition. If the ethanol were to leak, it could be incredibly dangerous, not just to the employees but the machinery it's in contact with. More importantly, it could cause costly downtime to the operations.
Therefore, if you are pumping ethanol or transferring the toxic fluid, Global Pumps are suggesting the following types of pumps are utilised:

Centrifugal stainless-steel pumps
Centrifugal food grade stainless steel pumps fitted with flame proof motors are ideal for larger transfers of ethanol. Due to the composition of ethanol, particularly its higher vapour pressure, users need to pay attention to the suction and discharge ports.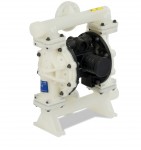 Air Operated Diaphragm Pumps
If you are transferring smaller batches of ethanol, or working from containers, an AOD air operated diaphragm pump can be used, particularly in ATEX areas. As the pump uses compressed air to power itself, it is suitable for use in zones where gases or vapour are present. AODs are also available in a wide range of materials, making it possible to pump a variety of flammable and dangerous liquids.

Drum Pumps
Drum Pumps are available in a variety of materials of construction, including 316 stainless steel which is Ex approved, and can be fitted with highly efficient 240 V electric or compressed air motors. They are ideal for transferring from 200 litre drums and IBCs and are ideal for ethanol and other highly flammable and dangerous fluids.
Global Pumps wide range of pumps are available for quick despatch, and are suitable for multiple other applications. As Global Pumps are an essential business, we will not be closing during the COVID-19 restrictions. So, you can rest assured knowing your pump will be despatched and serviced if required.
For more information on the range of pumps suitable for ethanol and other harsh chemicals, contact Global Pumps. With over forty-years' experience working with multiple industries, Global Pumps are experts and can provide knowledge and best practice.