Your Mates Brewing is a prosperous brewery company that has been inspiring mateship through great beers for 10 years in Queensland. Global Pumps has been in contact with them since 2020, and recently, they had to make a pump upgrade in its ethanol application where safety and the use of food-grade materials were needed. That's where our air diaphragm pump, made of stainless steel, came to life.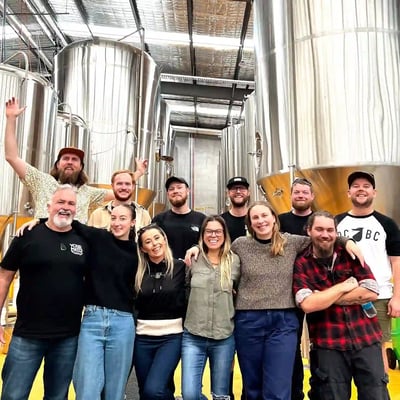 The Challenge
They needed to transfer ethanol, which is extremely flammable and volatile, into different areas of their brewery.
The required flow rate was 25-50 L/min and the product had to be food grade and easy to transport so that it could be stored away when not in use.
The Solution
After some technical discussion with Chris Andrews from Your Mates Brewing, who has been in the industry for many years, the independent beer company decided to move forward confidently with the solution we proposed, which would be exactly what they needed.
We supplied a Verderair VA20 with stainless steel wetted construction, stainless steel valve seats, Teflon valve balls & diaphragms. This was the best material combination to provide a long service life for this hazardous solution.
Additionally, we provided the food-grade hoses required to transfer this solution around the brewery.
The Result
We supplied the VA20 pump to the customer, and this was their first Verderair pump after having a kit of pumps from the brewery start-up. We were able to ship out the pump the same day.
They chose the AODD (Air-Operated Double Diaphragm) pump as they had air on-site, and this was the safest method of transporting the fluid within the explosive environment. It presented a great value proposition when compared to an electric pump, which would have to be designed to be explosion-proof to be suitable for the environment.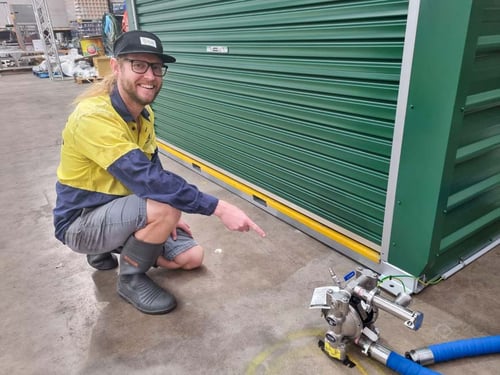 "We've found Global Pumps to be very helpful and easy to deal with. We're looking at expanding in the future and won't hesitate to have Global Pumps as our go-to pump supplier" - Chris Andrews
The team at Global Pumps was happy to solve this tough challenge and Your Mates Brewing will continue to bring joy, mateship and beers to Australian culture.
To learn more about Verderflex pumps, get in touch with us with our in-house expert today.