In the Southern Hemisphere, the Vintage season falls between February and April. It's one of the busiest times of years for producers in Australia's (and the world's) prominent wine regions.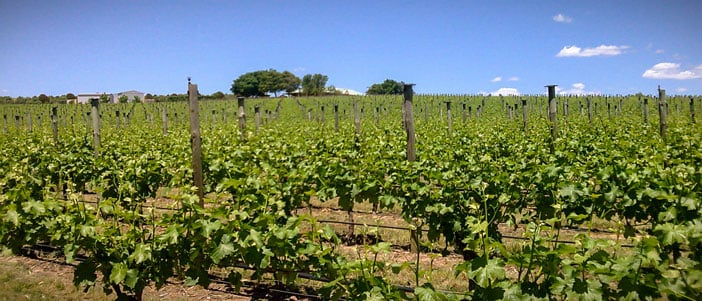 What does Vintage at a winery look like?
When the grapes are ripe, they are either hand-picked or machine harvested. Where hand-picking allows you to be more delicate with the grapes, machine harvesting is quicker but can cause damage to the skins. Once all grapes are picked, they go through the press, which presses juice from the skins. They are moved to barrels or tanks to ferment – where the yeast turns to sugar, and then to alcohol.
The process itself is strenuous, which is why it's best to prepare your team and machinery for what lays ahead. Each year, wineries are faced with pumping equipment and maintenance or replacement expenses. And each year, many are not prepared.
Global Pumps understand that vintage is not going to wait, so neither can your parts and pumps – which is why we've put together a quick checklist to ensure you're ready and prepared for vintage:
Do you have the right pump for vintage?
Did you know having the wrong pump will ruin your wine! Which is why it is crucial you select the right one.
There are a wide variety of pumps capable of gently transferring grapes throughout the production stage. These pumps achieve high quality wine by improved tannin extraction, colouring matter and lees formation reduction.
Sump Pumps – used to remove water that has accumulated:
Must Pumps – the mechanical, hydraulic and frequency drive of these pumps allows speed to be controlled:
Transferring Pumps – transfer liquid from one place to another:
Depending on your application during vintage, each of these varieties are suitable for pumping wine.
Whether you need a new pump, or want to upgrade, talk about some of these winery pump options with a member of the Global Pumps' team.
Do you have spare parts on hand?
If your pumps are working hard over vintage, it's smart to have spare parts on hand or readily available from suppliers. Global Pumps supply genuine and aftermarket spare parts such as rotors, impellers and shafts.
Global Pumps stock a large range of quality pumps at the Adelaide warehouse, which promises quick delivery to your site.
When you talk to a Global Pumps expert, they'll advise you on the best way to ensure your pumps last. With a focus on reliability, you know you'll be taken care of.
Want to speak to an expert about the upcoming vintage season? Be prepared for vintage and talk to a pump expert today.