It's been a very busy vintage for wineries this year. The sunny days and great weather conditions have created an amazing grape harvest and many wineries have had to expand their processing to cope with the increase.
Atze's Corner Wines are no exception. After picking the grapes earlier this year, they found they needed a must pump to transfer the grapes from the destemming equipment. Hoping to spend as little money as possible, the maintenance personnel trialled various cheap wine pump options. However, rather than save them money, it resulted in costly downtime and maintenance – characteristic of "quick fix" options.
Further research brought them to the Inoxpa Kiber NTE progressive cavity pump. The pump comes complete with a wheeled trolley, level sensor, VSD control and remote control. Not only that, but due to the gentle pumping action design, it protects the vital ingredients that make a great tasting wine. Atze's had found the pump they were looking for!
Global Pumps, the Inoxpa distributor, was able to source and supply the pump in a short space of time and Atze's Corner Wines haven't looked back. The Cellar Manager told us:
We are very happy with our Inoxpa must pump. It has improved efficiency in our winery and I found it very easy to use and clean. The variable speed control makes it a very flexible pump, capable of pairing with a wide range of crushing/destemming equipment and is suitable for use in all wineries large and small. I believe the soft start and large capacity stator minimises excessive maceration of the fruit.
He also supplied us with some photos of the installation: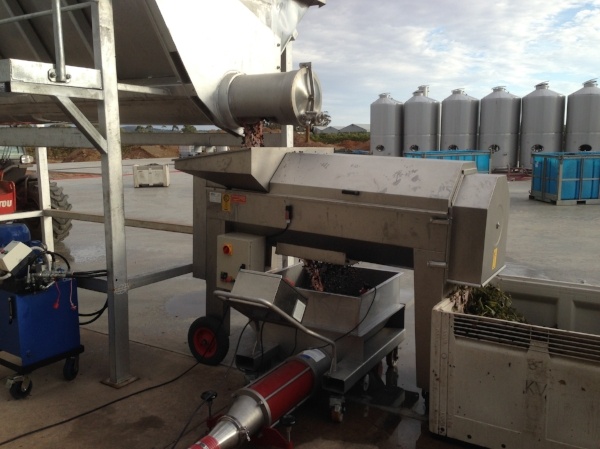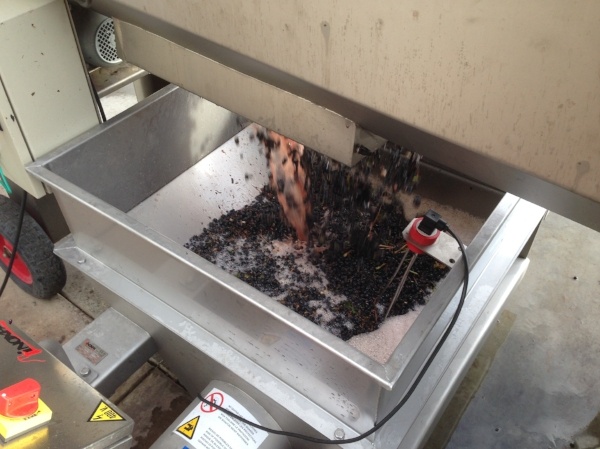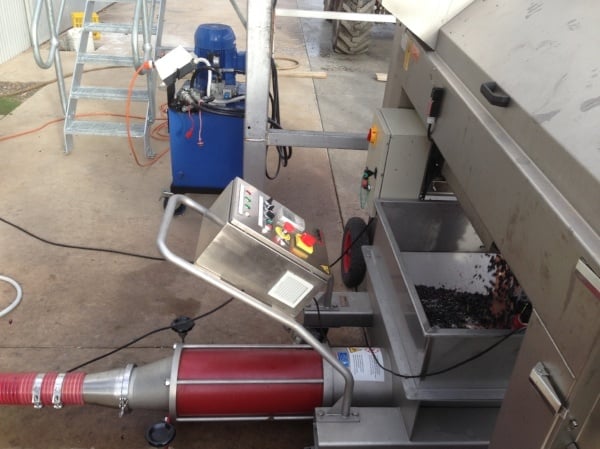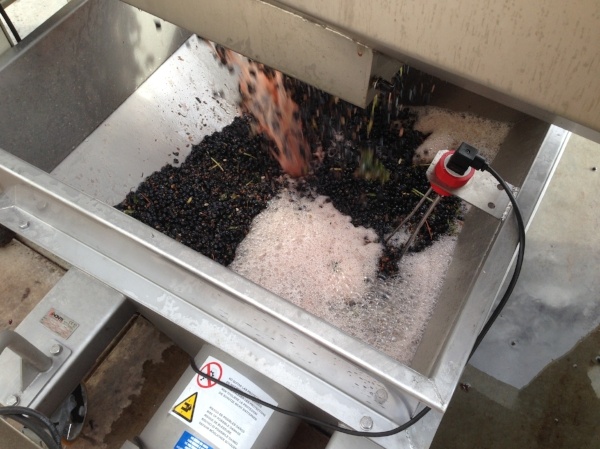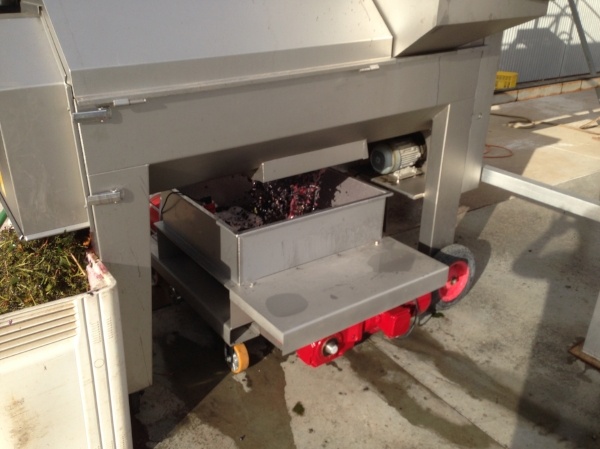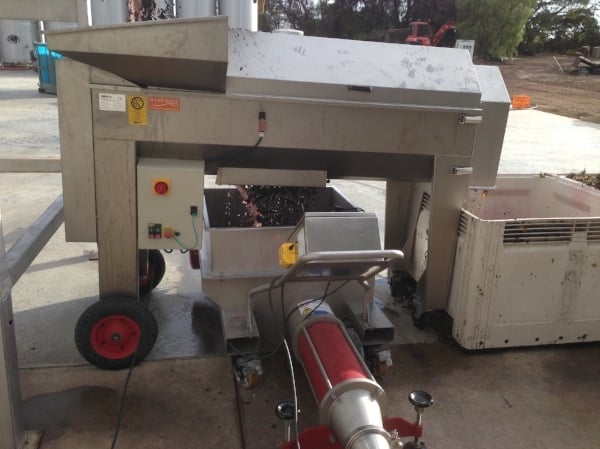 Enquire here for a pump like this or browse our range of wine pumps here.