Global Pumps was recently commissioned to build six custom standpipes for multiple projects in WA. This client needed standpipes that were compact, collapsible and easy to move across various sites and applications.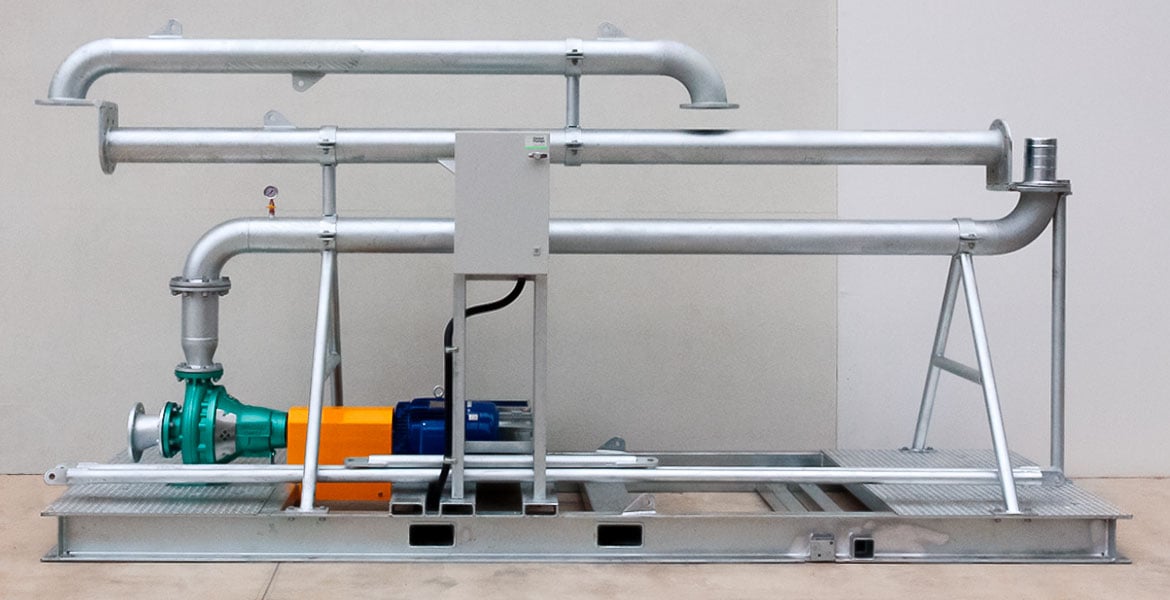 Our in-house Project Engineer worked closely with the client to ensure all requirements were met across the design and build period. Standpipes are most commonly used to pump water from man-made reservoirs into trucks, which then spray down mine sites in order to prevent dust storms.
Our biggest challenge
Transportability was the most important requirement to consider while designing the standpipes, and in turn our biggest challenge. In most circumstances, standpipes need to be taken apart into numerous pieces and require an entire truck, or more, for site transport. Another consideration was ease of use. The standpipe had to be created to meet compact requirements and ensure minimal setup/pack down time. This was solved by adding hinges to the standpipes.

Our solution
These specialised standpipes, collaboratively constructed between our project engineer and workshop team, are easily packed down using hinges and a turn-key principle, ensuring only minimal parts are removed. Hinges allow the standpipe to be 'foldable' as it collapses into itself, making it so compact that it only uses the space of half a truck. Not only does this save space, but it also saves time, as multiple standpipes can be transported at once. This reduces setup time as less parts need to be put back together. The standpipes are also designed to automatically stop if their water supply runs out.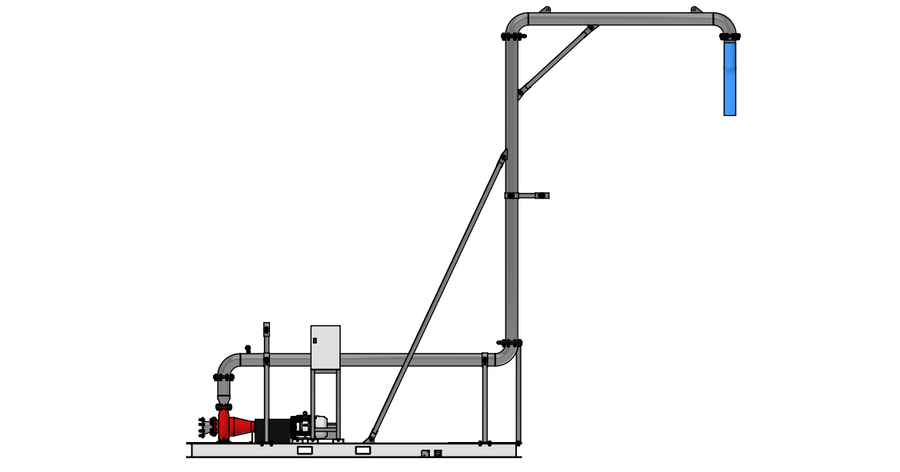 In the workshop
Prior to construction, CAD renderings were produced to view how the different components would function and to assess if all measurements were correct.
All six standpipes and their heavy duty bases were constructed with galvanised steel. The standpipes are fitted with either dam fed TORO self-priming pumps or tank fed centrifugal pumps, both of which are composed of cast iron. These pumps can be used across a variety of applications and industries, including: mining, scouring plants, civil works and tanker loading/unloading. They were thoroughly tested in the Global Pumps workshop to ensure all safety, product, client and company standards were met.
Project specifics
Weight of each standpipe: 1600 kg
Height of each standpipe: 6 metres
Flow rate: 2000 L/min
Global Pumps' dedicated projects team incorporate engineering experts with a combined 43 years' experience. Working with some of the world's leading mine sites and quarries, they understand the challenges and seek reliable, durable and tough pumping solutions.
Work one-on-one with our team of engineers to find the reliable solution for your site. Give our projects team a call today or get in touch with our sales team to learn more about our turn-key solutions.