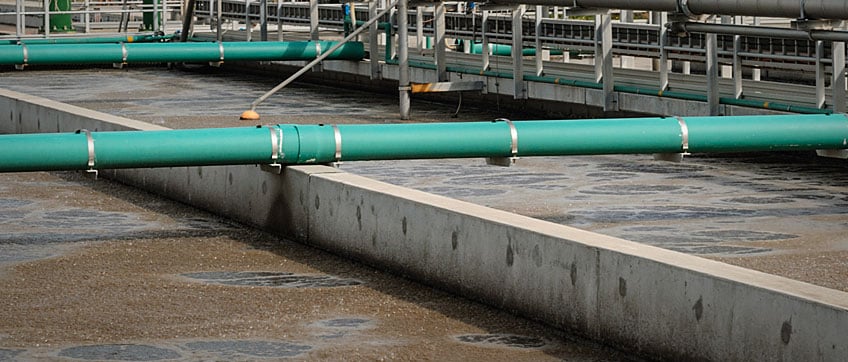 Wastewater sampling is a crucial part of the regulatory process, ensuring that manufacturers adhere to the strict guidelines in place to keep our water safe. Smart Storms, a leading multi-national manufacturer of wastewater sampling systems now uses peristaltic pumps as the heart of its wastewater sampling systems. The pump, Verderflex's R3DC OEM peristaltic pump, must perform accurately and reliably in its role of pumping water through Smart Storms Hydrocell sampling system which measures both the volume and toxicity of wastewater effluent.
Recently, Smart Storm set out to completely redesign its wastewater sampling system and the Hydrocell was the result. They needed a single pump pumping solution that would lift the sampled effluent up to 7m prior to analysis. In the end, the company decided to choose Verderflex's R3DC OEM peristaltic pump to pump water in its new system. The required performance and proven reliability tipped the balance in favour of the R3DC over other pump choices.
Smart Storm wanted to design a system that would be second to none in performance and specified each component so that the result would be a system so advanced it would stand miles above its nearest competitor. In addition to the Verderflex peristaltic pump, the system incorporated the Universal System Instrument (USI) controller, a controller that offers a user friendly UI and Windows based programming. These central components, along with other advanced design features, ensured that the Hydrocell is the most advanced wastewater sampler in the world on the market today.
Dr. John Duffy, Managing Director of Smart Storm declaimed, "To ensure that the new product exceeded the specification of the existing product and that of our competitors we also required the pump to perform to a higher standard than that of the old sampler pump." After testing many pumps from many sources, Verderflex's R3DC OEM peristaltic pump edged out the competition for the prize spot as the pump in the Hydrocell system. The pump has a 9m lift capacity and is extremely robust. "Everything we required", said Dr. Duffy. A wastewater sampling system cannot afford to have an unreliable pump, as this leads to increased downtime, cost and time-consuming repairs by service engineers. "We have now been using Verderflex pumps on our samplers for two years and we have not had a single failure", stated Duffy. The pump has been included in all samplers across the entire range, from the small single bottle samplers, to the multi-bottle, refrigerated models.
Verderflex's R3DC peristaltic tube pump is an ideal choice for systems like the Hydrocell. The robust design and thick wall tubing make this one of the most reliable pumps on the market. In addition, the DC motor provides flexibility in its ability to provide both speed and flow-rate variability with a maximum flow rate of 3.4 L/min.
Global Pumps is the Australian importer of Verderflex pumps and stocks a huge range of pumps and spares.