When it comes to pumping slurry, many can agree it isn't an easy task. Above all else, you need to make sure you have the right pump for the right slurry.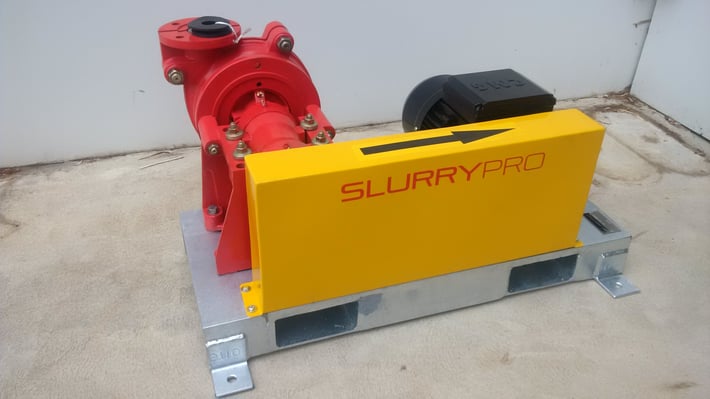 There is no easy way to select the perfect slurry pump design for your application without proper knowledge and application specifics. With this in mind, Global Pumps' experts have provided a helpful guide to selecting the best slurry pump for you.
What is slurry?
Slurry is a semi-liquid mixture comprised of fine particles; examples being manure, cement and starch. Due to these added particles, and the fluid's thicker consistency, it is crucial a special pump is selected.
Selecting the Right Pump
To ensure your pump is suitable, consider the following attributes:
Impeller: the impeller should have large enough passageways so that the solid particles, no matter their size, can pass through without clogging.
Casing: The casing of the pump, which handles the pressure, should have larger gaps between the impeller and the cut water tongue, to reduce wear and prevent large solid particles from getting stuck.
These two elements, when combined with the other components, have crucial roles in the operational success of the pump moving the slurry. If these parts are not appropriate you may be spending money on maintenance and causing longer downtime.
Materials of Construction
The materials of construction are possibly the most important characteristics of your slurry pump:
Metal and/or rubber pump liners that are used will combat the erosion from the solid particles.
Metal casing will resist erosion caused by the increased pressure and circulation. In some circumstances, the casing will be manufactured from wear-resistant steel, so that the pump can be welded if in need of repair.
Depending on the application, variations in these materials may occur. For example, if you work in the cement industry, and mainly handle fine particles at low pressure, the casing of your slurry pump may be constructed from a lighter material. Whilst in rock pumping, the pump casing and impeller must resist the hard knocks.
If you're looking to buy a slurry pump or would like to learn more about what pump will suit your application, contact our Global Pumps team.