For over 45 years, Beerenberg has been producing delicious strawberry jam and other condiments from the Peach family's original farm in Hahndorf.
With products found in 24 countries, on major airlines and more than 300 hotels worldwide, Beerenberg continue to produce from the original workshop and factory...until recently.
In 2018, Beerenberg sought a major site development that would encourage their production to increase by 15 tonne per shift rotation.
Having looked at what was available on the market, Beerenberg asked Global Pumps to engineer the best solution for each application - having particular focus on reliability and easy cleaning and maintenance. Through conversations with the consultants, as well as Beerenberg's Site Operations Manager and Maintenance Manager, Matt Noske and Tim Footner, Global Pump's understood the business's needs, both in the short-term and long-term. With these in mind, our team of experts looked to Inoxpa and Verderair for pump solutions.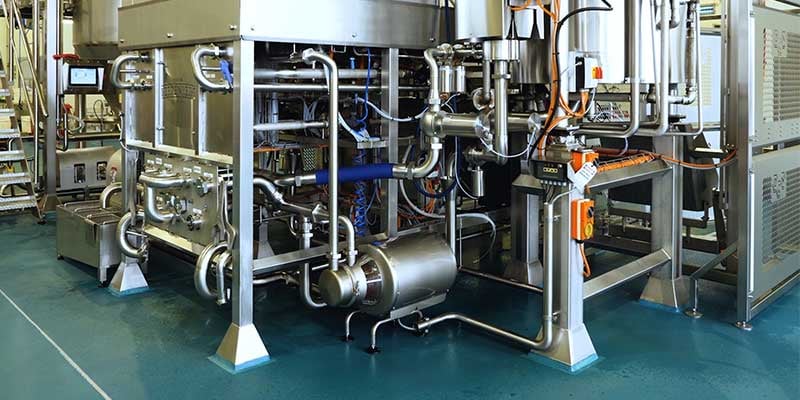 Above: Global Pumps' range of pumps onsite at Beerenberg in Hahndorf, SA
There would be ten pumps selected from the Inoxpa and Verderair range - which would be responsible for transferring of canola oil and vinegar.
Inoxpa offered food-grade stainless steel pumps, and assurance of quality fluid handling capabilities. Whilst the Air Operated Diaphragm Pumps from Verderair are easy to use and are suitable for multiple industries. Both were suitable for food-grade applications, and met the duties outlined by Beerenberg. It was important that these pumps would handle the production expectations Beerenberg were anticipating following the development's completion.
High performance pumps were selected to ensure a reduced downtime during production, longevity and increase in operational capabilities. Besides the production levels, Beerenberg were adamant in choosing pumps that offered easy-maintenance for staff if service or repairs were required in the long-term.
Through consultation with the maintenance staff at Beerenberg, continuous monitoring of the pumps' performance (to this day) and an understanding of the business's needs and requirements, Global Pumps has played a major role in the development of the Hahndorf site.
Today, almost 18 months after the development was completed and our pumps were installed, Global Pumps visited the site for a one-on-one tour with Tim Footner, Maintenance Manager. The team saw the pumps in action and experience their integral role in the production stages.
Following the development, the $14 million, 6,500 m2 expansion has achieved a production level of 60,000 bottles of sauce every shift rotation. The Peach family anticipate continued yearly growth of 10%, with the expansion of this SA business only set to increase.
Watch the entire case study below...
As fellow South Australian's, the team at Global Pumps are excited to continue being part of Beerenberg's success and look forward to working with the Peach family in the future.
If you have a tough pumping challenge, or are looking to increase production efficiency like Beerenberg, contact our Global Pumps team.