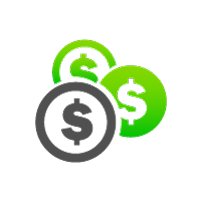 Before you invest in a new pump, it is important to know exactly what you are going to achieve. This way you can avoid costly mistakes like purchasing an incorrect model or pushing your pump too hard, which could destroy it or cause serious damage.
These five guidelines will help you decide on what pump is best suited for you.
Will You Ever Need to Increase Your Flow Rate? Most simply put, the flow rate is the amount of liquid which is moved from one point to another in a certain amount of time. Most pumps have fixed flow rates which cannot be adjusted much—if at all.
What is your Required Pressure? Additionally, will your pressure need to remain the same or is this variable? This is another important piece of information that will determine what sort of pump you should be investing in. As with flow rate, most pumps cannot easily or safely increase pressure. You need to know what your pressure needs will be and purchase your pump accordingly.
Don't Limit Yourself. There are a multitude of different pump options out there. You should not go into your pump investment with a singular device, style, or brand in mind. Ask an expert about all the different possible options before you choose the right one for you.
Pump Supplier and Service. Investigate different options in pump supplier and the different services they offer. You should know all about their after-sales service options, whether or not they hold spare pumps and parts, and their reputation for service satisfaction.
Running Costs. Just like with anything else in the world—you are going to get what you pay for. Meaning the cheapest pump may not be the best option for you and may cost you more in the long run through inefficient pumping, wasted leakages, repairs, and replacements. Make sure you are totally aware of your pump's quality.
These guidelines should help you to make an informed and all-around effective choice when purchasing a new pump. Buying right the first time will save you more than a little time and a little cash.
You can browse our range of industrial pumps or contact Global Pumps for more information on costings of new pumps.