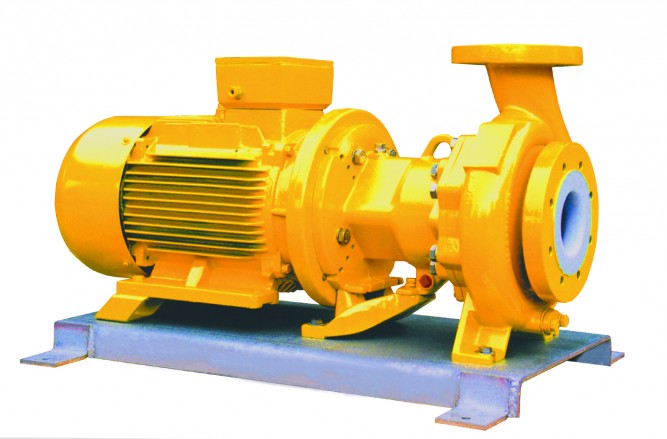 Techniflo mag drive centrifugal pumps are being recognised for their outstanding corrosion resistance and its zero leakage ability.
Techniflo pumps by Global Pumps are already being recognised as one of the most breakthrough centrifugal pumps offering high corrosion resistance and great reliability in the most difficult environments.
Techniflo pumps are a result of the company's 20 years of rich experience and expertise in non-metallic centrifugal pump design. Being non-metallic, these pumps offer great corrosion resistance and are thus perfect for use in a variety of high-demand settings. They can be used with confidence for pumping the most corrosive, hazardous, toxic or explosive chemicals in a safe, convenient and efficient manner.
Made from engineered plastics and superior grade ceramics, Techniflo pumps, manufactured by Global Pumps belong to the category of sealless magnetic-drive centrifugal pumps, which endow them with the property of zero-leakage and make them a number one choice when it comes to choosing pumps for hazardous chemicals. The magnetic drive systems in the Techniflo pumps make them suitable for a variety of applications in settings such as chemical industries, water and waste water management industries, oil and mining industries, pharmaceutical industries and food and beverage industries.
About Global Pumps
Global Pumps are the importers, manufacturers and distributors of pumps and pumping systems as well as water treatment equipment. They offer a complete range of pumps all throughout Australia and New Zealand. The company has years of design and manufacturing experience in variable speed packaged pressure systems, water, sewage and effluent treatment plants including dosing systems, mixers, instrumentation and control loops. They have a well qualified team that always strives to provide the best of their services.