Peristaltic Hose Pumps for Flammable Liquids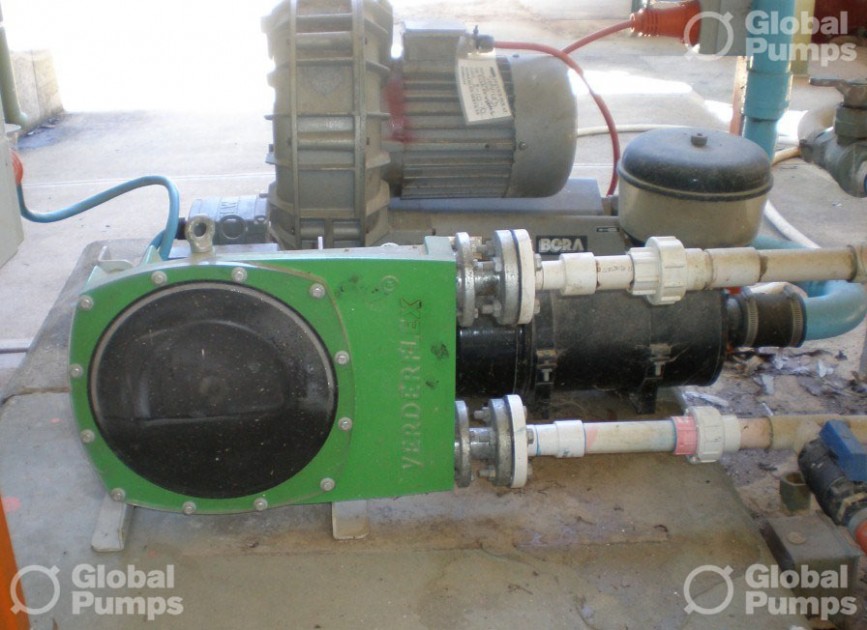 Global Pumps are a leading provider of peristaltic pumps in Australia. We stock peristaltic pumps from Verderflex which is a leading brand known globally. We hold stock locally here in Australia which means that we can offer you a quick delivery, and a very competitive price.
If you need help, or advice choosing a peristaltic pump, our expert team can give you just that. We have a team of friendly and knowledgeable staff who are experienced and able to talk to you about the different features of the peristaltic pumps, across our entire range.
A peristaltic pump can handle a range of liquids such as chemicals, shear sensitive products and other abrasive slurries.
These pumps are also referred to as hose pumps. Fitted with the correct gearmotor, these peristaltic hose pumps are intrinsically safe. They are a rotary positive displacement pump which has a shoe, which applies pressure on the hose, or tube as it moves. It is this action of squeezing which transports the liquid through the tube.
These pumps are used within a large number of different applications, across a range of different industries such as; food and beverage including wineries, printing, pharmaceuticals, packaging, mining, wastewater, chemical and water treatment.
Global Pumps was established in 1977, after the need for a versatile and customer service oriented pumps supplier in the market was identified. More than 35 years on, the team at Global Pumps continues to grow and develop new ways in which to effectively fulfil this mission statement.
Global Pumps: Australia's Trusted Peristaltic Hose Pumps Supplier