The short answer is 'Yes'.
The Verderflex peristaltic hose pumps are able to operate in reverse. Unlike a centrifugal pump where you will only get about 10% of the flow, these pumps will give you full capacity.
Here is an image showing how the hose pumps operate: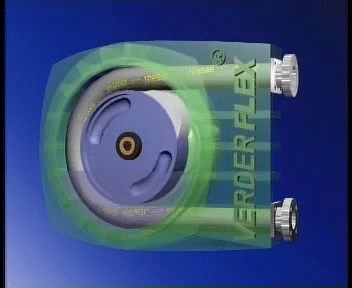 Here you can find out more about hose pumps operating in reverse or please ask questions below or contact us.