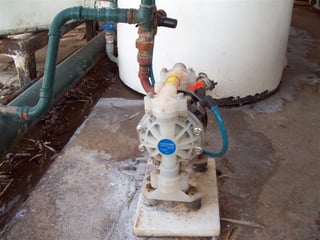 In a variety of industrial settings, the transport of liquids (from water to caustic chemicals or acids) constitutes a core logistical challenge. Installing a pump that can withstand the wear and tear of constant daily use without sacrificing efficiency is a key to solving that challenge. Therefore, choosing the right pump for the job is essential. When your job site requires a solution that primes easily, starts dry, and can achieve the desired flow rate, choose diaphragm pumps.
Adelaide businesses can rely on Global Pumps as a supplier of high quality, efficient diaphragm pumps with a large stocking holding right here in SA. If you aren't sure of the best choice, simply share with us the requirements of your job. We will coordinate with your company to provide a tailored solution that meets your needs for pumps in Adelaide without delay.
With over 40 years of experience, we have an incredible amount of knowledge to leverage regarding pumping technology. Contact us today on 1300 145 622 to place an order or discuss your needs in depth.
You can view the diaphragm pumps product page here or you can browse the Verderair range of pumps here.