The Global Pumps Remote Condition Monitoring System is an innovative and cost-effective solution for wireless monitoring and predictive maintenance (PdM) of a wide range of rotating machines on industrial and mining sites.
Can't view this video? Click here for more options
Powered by state-of-the-art sensors, the system uses wireless connectivity and a cloud platform to monitor equipment health anytime from anywhere, as well as integration with leading CMMS systems.
Effective predictive maintenance (PdM) can be achieved with wireless equipment condition monitoring, particularly for remote, difficult to reach or hazardous areas.
The system provides significant savings in maintenance costs and avoidance of unnecessary downtime.
Key benefits
24/7 monitoring of equipment health allowing you to schedule maintenance effectively
Plan maintenance activity using current health data
Highlight and predict potential failures using advanced algorithms
Identify trends within your equipment fleet
Warning and Critical state alerts sent via email and/or SMS
Ranking equipment by health on one dashboard for quick identification
Dashboard accessible from anywhere and on any device through web browser
Key features
Sensors take regular samples of vibration, temperature and noise and trend these onto a user-friendly cloud dashboard, which can be accessed from any device. Daily health reports and tailored condition alerts enable your teams to effectively predict the best times for preventative maintenance.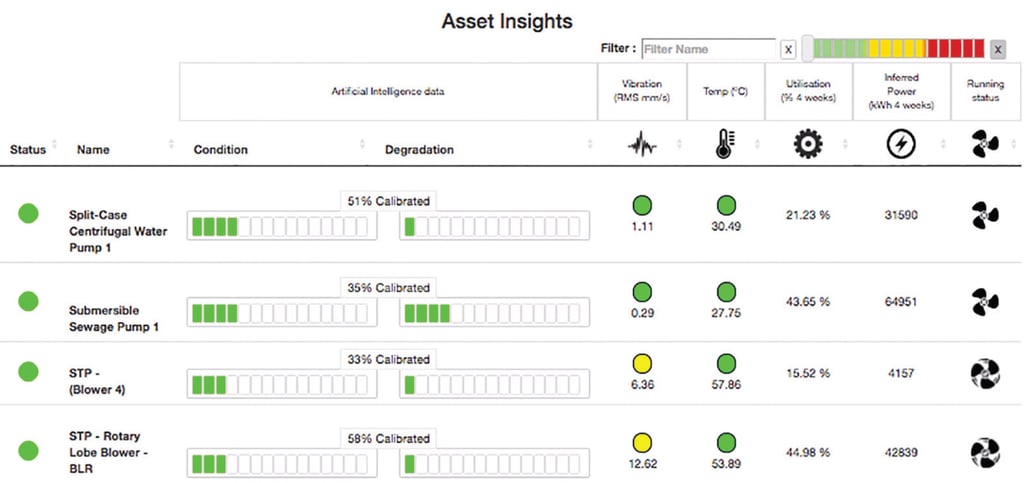 Find out more about the Global Pumps Remote Condition Monitoring System.