A large multi-polymetallic underground mine site in South Australia gained significant long term life cycle cost savings and increased productivity by using MetaLine superior surface coatings for their Ore Skips and Ore Flasks.
Having trouble viewing this video? Click here
The Challenge
Mining ore skips and ore flasks traverse between the surface and underground, as a result they pass through the hyper-saline Aquifer on both legs of the trip. The flasks and skips are lined internally with Bisalloy plates or similar protection to fortify the shell from abrasion, which is the end result from being constantly filled with crushed ore. Brushable coatings could not be considered for the application due to their extensive labour costs, whereas MetaLine 785 can be sprayed on a large surface area in a short time frame.
The corrosion that builds up behind these wear plates and the flask/skip shell can be so extreme it pushes the plates off the shell, exposing the carbon steel shell to localised wear, which can reduce the life of a flask or skip.
Solution
MetaLine 785 was applied to prevent this corrosion from occurring behind the wear plates, therefore preventing the wear plates being dislodged by the corrosion that forms between the plates and the carbon steel shell.
The internal areas were grit blasted initially to remove the corrosion and extensive scale build up. MetaLine 785 was then sprayed on to a thickness of 1.5mm and the wear plates then installed over the top of the MetaLine 785.
The site has also been using MetaLine 700 series in place of rubber linings during shut downs and outages, particularly where the timeframes for coating application are very tight. MetaLine excels in these opportunities with the fast spray on application and curing times proving to deliver substantial benefits.
Result.
Reduced Downtime and Increased Productivity
The prevention of the corrosion formation significantly extends the service life of the ore skips and flasks, thereby increasing operational productivity, and also provides a long term cost saving initiative.
Rapid Application Time: MetaLine vs Rubber
MetaLine can be rapidly applied, is touch-dry after only five minutes, and treated equipment can be commissioned within 24 hours.
Abrasion Resistance
MetaLine provides more than just superior corrosion protection, with proven test results that depict an abrasion resistance up to 2,000 times better than widely used wear materials on mine sites.
Repairable
MetaLine is the only spray-on/brush-on elastomeric coating that can be quickly and easily repaired.
Ore Skips and Ore Flasks typically used on head frames for underground mine sites to bring the ore from underground to the surface for processing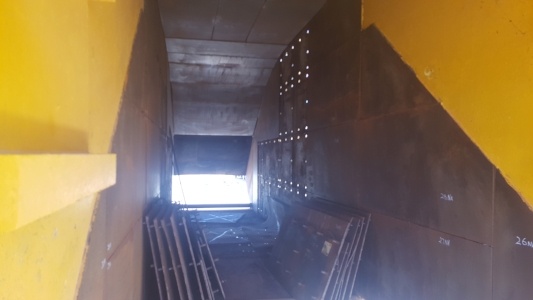 The typical internal of an ore Skip showing the removal of some of the wear plates in preparation for grit blasting and then the spraying of MetaLine 785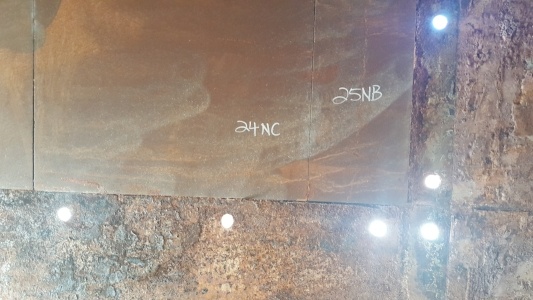 The amount of scale and corrosion that exists beneath the removed wear plates as can be seen here is significant and shows how the plates can be pushed off the shell substrate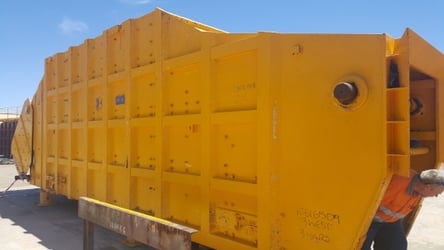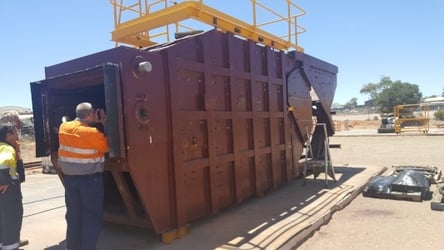 Mine Ore Skip (left) and Mine Ore Flask (right)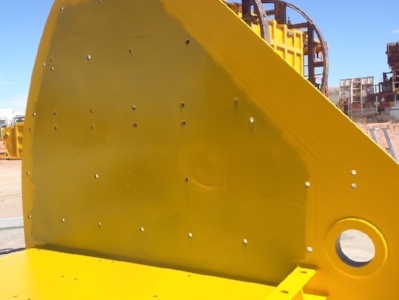 Ore Skip doors coated with MetaLine 785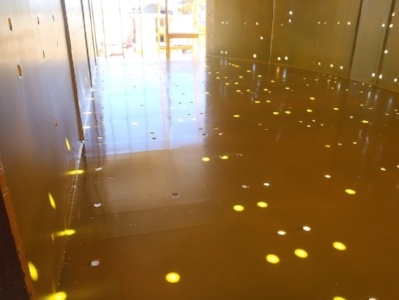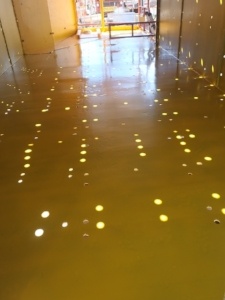 Internal surfaces of the Ore Skip shell coated with MetaLine 785

Talk to a Mine Pump Expert
With a reputation for fast friendly service and supplying durable pumps suited for a range of mining applications, Global Pumps provide a range of heavy duty pumps to a number of mining processing plants throughout Australia and the world.
We specialise in large turn-key projects and completed packaged systems.
Call our friendly pump experts today to discuss your mining pump challenges.